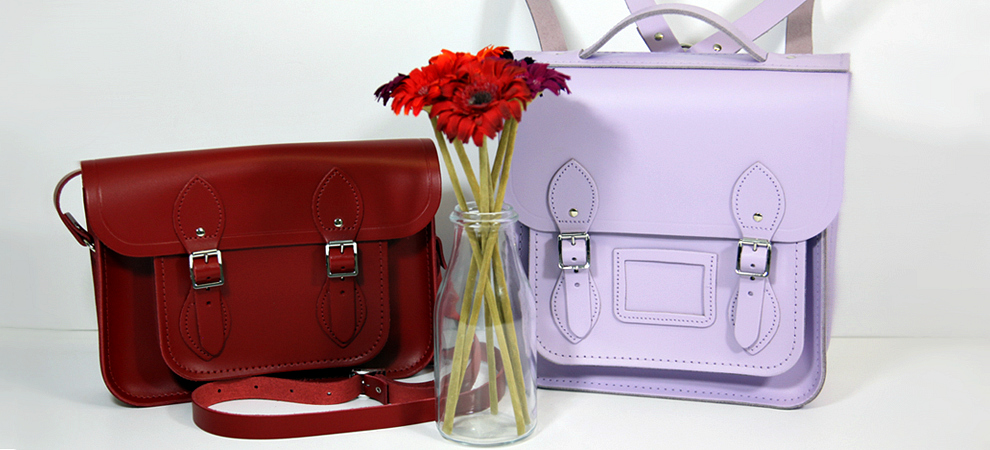 The iconic satchel silhouette has become a sartorial staple for British style; adorning the arms of fashionistas, bloggers and notable names alike. Becoming essential to the working wardrobe, it's easy to see the appeal of this classic accessory; with more styles than ever to choose from, finding your perfect pairing can be tough. Whether you prefer traditional or contemporary, The Cambridge Satchel Company has got you covered with an extensive range of luxuriously crafted arm candy. An up and coming design that offers a fresh take on this classic style is the satchel backpack; combining two styles into one easy to use look. With such an array of choice, picking the best suited style for your accessory collection can offer up questions, which luckily we have covered in our outlined comparison of which bag to choose, the Satchel Bag or Backpack?
---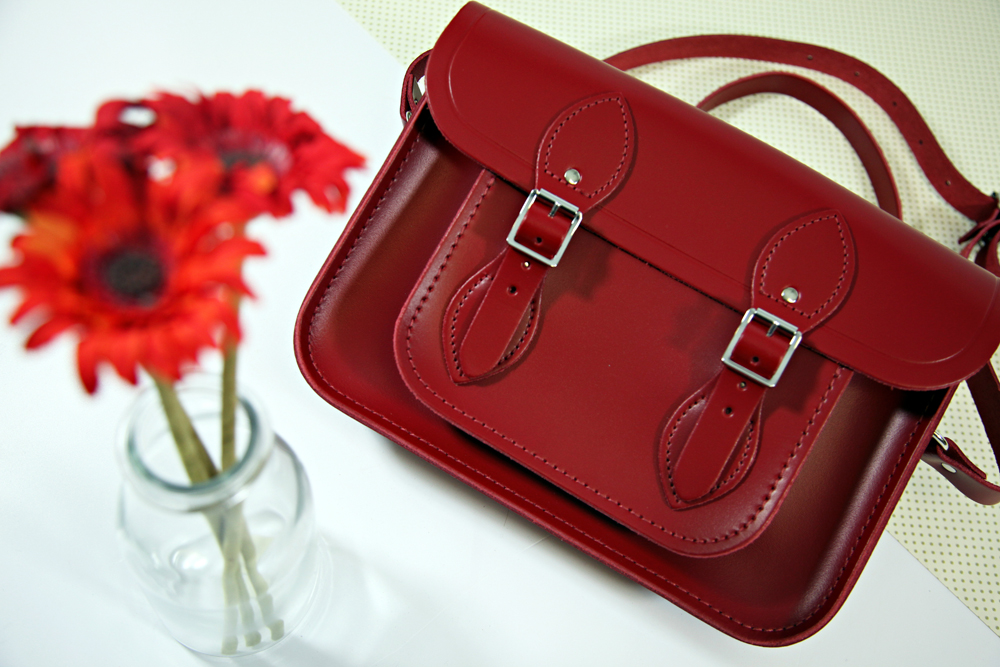 For those sticklers for tradition, this Classic Satchel Bag by The Cambridge Satchel Company holds true to its' iconic structure and detailing. Offering alternative features such as different sizes and fastening styles, this Satchel Bag can easily cater to your discerning needs. The rounded edges and overall square shape provide the perfect holder for documents and small devices, with an additional front pouch on most styles as an extra storage option. The long shoulder strap conveniences the wearer with options to adjust height as suitable to your preference. The timeless satchel silhouette poses the benefit of never going out of style – with a choice of traditional tan and black hues or more lively brights and pastels to accommodate your changing looks; we love this vibrant red satchel that pops against everyday attire.
Distinguishing feature: Longline adjustable cross-body strap
Different sizes available: Yes
Key Look: Chic workwear and classic capsule enthusiasts
---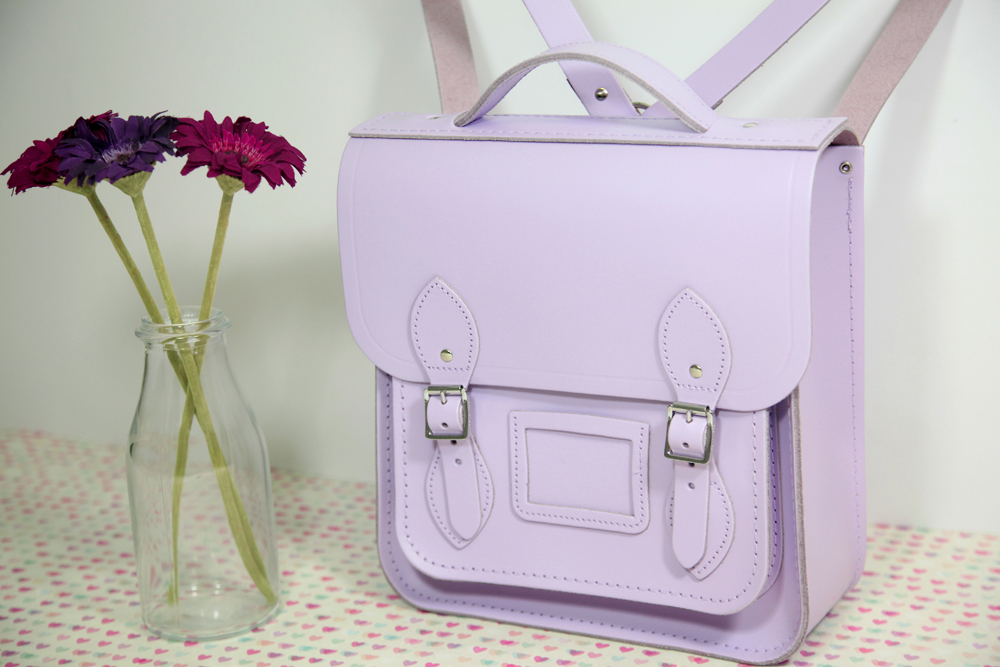 Convenient for life on the go, the Portrait Satchel Backpack offers two handy reverse straps for support and an easy to wear design. This adorable style is a relatively new addition to the Cambridge Satchel Company portfolio and offers a boxy structure to ensure contents are kept structured and upright; ideal if your commute is done by bike or on foot. Akin to its classic satchel sibling, this satchel backpack offers an additional front pouch for separation, along with two adjustable buckle fastenings to keep contents secure during travel. This style comes in a multitude of colours, our top pick being this delightful pastel purple hue, which bodes perfectly for upcoming spring/summer occasions. The backpack satchel style also offers a top handle, allowing for extra versatility to just grab and go.
Distinguishing feature: Reverse adjustable shoulder straps
Different sizes available: Yes
Key look: Stylish commuting and modish travel lovers
---
Verdict
Both styles have the benefit of fine leather crafting, brass nickel detailing and the uncompromising attention to quality as provided by The Cambridge Satchel Company, but differ in appeal and approach. We suggest the Classic Satchel Bag for those wanting to keep things traditional, perhaps opting for a bold bright or pastel hue to update your look. For those looking for a new spin on the trend, the Satchel Backpack will stand out amongst the masses with its modern outlook and original design, whilst still offering some benefits found in its alternate style. Whichever satchel style you may choose, both are made in Britain and adhere to the brand's true heritage look