Connoisseurs of Californian trends, UGG is at the forefront of lifestyle footwear. Famed for its iconic Sheepskin Boot, the brand is internationally renowned for it's premium materials and lasting wear.
Not just the pioneer of the classic 'UGG boot', the brand also offers a delectable selection of summer suiting footwear to covet, covering all angles to accommodate you through beach to bar. Taking inspiration from its rich heritage, UGG embodies the relaxed ambiance of coast life. To guide you to your perfect seasonal pair we've reviewed the new collection, focusing on the top 5 summer shoe styles by UGG, assessing options on espadrilles, wedges, sandals, flip flops and trainers.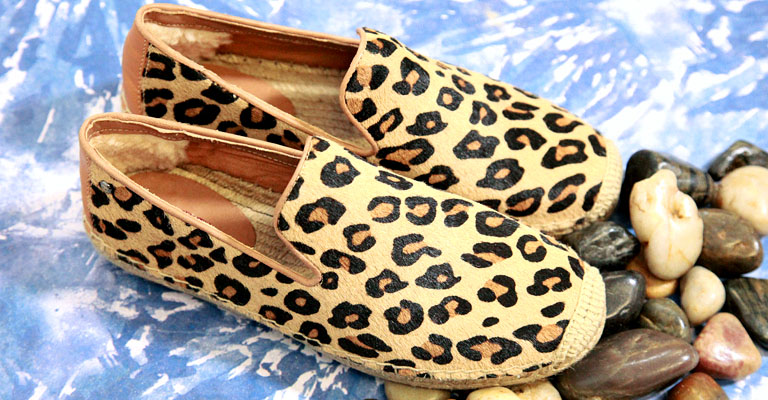 The Espadrille takes note of its Western European roots and epitomises natural style. Consisting of an easy-to-wear slip on structure, the espadrille usually features a woven effect sole and canvas or similar fabric upper.
The simplistic composition of this slip-on style ensures it remains versatile and lightweight to accommodate venturing out in hot weather, including a range of alternating prints and textures to suit an array of trends or looks.
Specifically to our UGG collection, espadrille styles vary from traditional to contemporary, with new shape given in the Tippie Side Weave style which offers slight cut outs and low rise side panels contrary to the typical all connected Sandrinne design.
---