At the end of July our editorial team was kindly invited to attend Standon Calling Festival, so of course the first thing we thought of was what to wear to the event. Being part of the Country Attire family we were certainly spoilt for choice for appropriate festival clothing and accessories, which we have showcased to give inspiration for your next festival or event.
Day One
The weather was predicted to be a little more off on the first day so we packed up our Country Attire own label jackets for good measure. Waxed for protection, we were fully prepped for whatever the weather had to throw at us.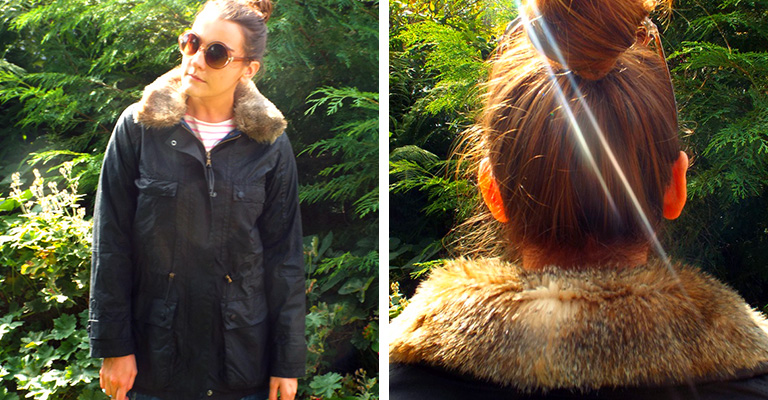 Our Editor Leanne wore the Country Attire Teviot Jacket, offering a protective waxed cotton main with a stylish and warm faux fur trim to the hood. More traditional was our other Editor Amie who sported the classic Kendal Parka, a veteran piece to accompany any festival.
Footwear wise, our team opted for durable options with Leanne wearing Dr Martens Boots and Amie wearing Hunter Chelsea Boots, both proving rainproof with thick reinforced soles to combat potential muddy fields and uneven land.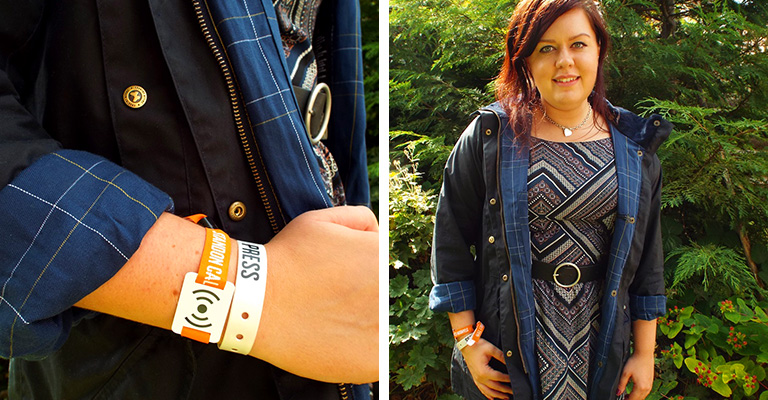 For the main outfit Leanne chose a colourful version of the classic Joules Harbour Top in bright pink stripes, matched with a denim skirt for a cute, girly take on typical festival fashion. Amie paired her Waxed Jacket over a printed dress with belt to create flattering shape in dressed down elegance.
Day Two
With expected sunshine on the agenda, we keenly dressed accordingly. As the sun shined yet showers threatened the festivities, our Editors packed lighter Jackets for the day to be prepared for any sudden showers that may loom. Donning the Joules Coast collection jackets in both printed and plain options, our editors suited their personal styles with ease and practicality.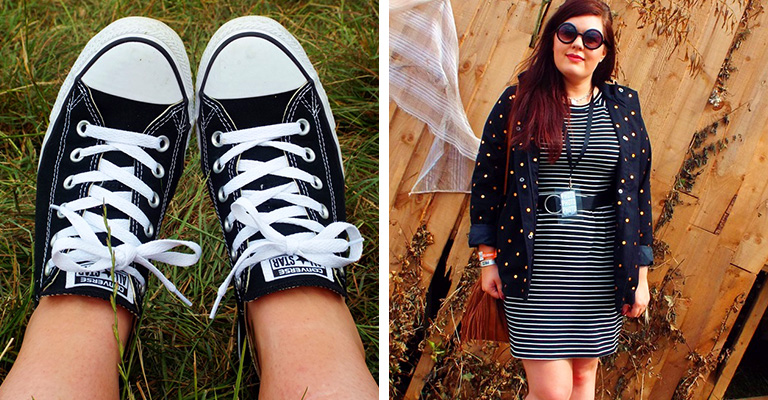 Leanne picked the Antique Gold Joules Coast Jacket, taking on nautical themes. This style took classic Raincoat structure and contrasted the main yellow with a maritime inspired navy and white striped interior with matching striped toggles. Contrary to tradition, Amie selected the Dotted Coastprint design, teaming a main black hue with Rose Gold spotted patterning and detailing to produce a fun style.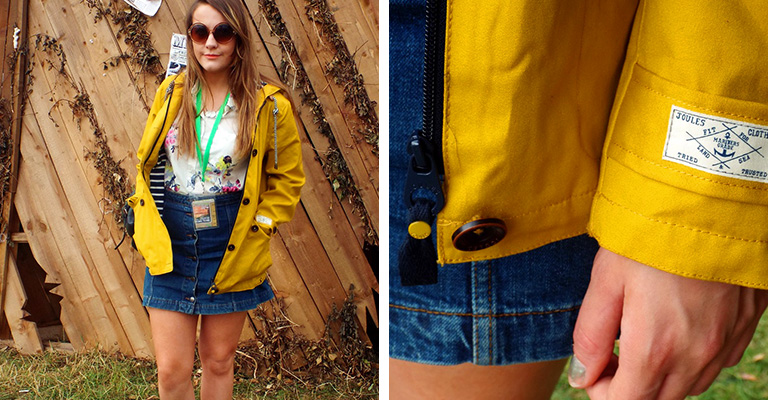 Outfit-wise, our team adapted to the hotter temperatures with casual attire. Amie carried off the Riveria Dress, successfully clashing the Breton striped print with her Joules Jacket dots. More colourful was Leanne's look, which included a multi-hued floral offering in Joules Half-Button Charlotte Top, paired with a modest denim skirt for retro inspiration.
Footwear wise, both Editors wore converse, with Amie choosing the classic Low Rise All Stars in Black and Leanne wearing the more alternative Mermaid Sheen Oil Slick style. Perfect for the dry conditions, our team spotted plenty of converse (and even a few Havianas Flip Flops) as revellers were all set for the trivialities of Standon Calling.
To see more about the festival visit Standon Calling.