Aigle is an iconic French performance wear brand who specialises in producing waterproof shoes, boots and clothing – offering ultimate outdoor protection. Since setting up in 1853, Aigle has gone on to revolutionise the world of footwear by using natural rubber as its core material for boot manufacture. With practical and hardwearing designs, Aigle boots have been worn by many generations over the past 150 years and is seen as a footwear icon, creating high quality performance shoes and boots for activities such as riding, sailing and hiking.
One of Aigle's core products is the Lolly Pop wellies for children, which were first created in 1977. Now celebrating the 40th anniversary of the signature style, Aigle has launched a whole new colour palette of these best-selling boots to mark the special occasion.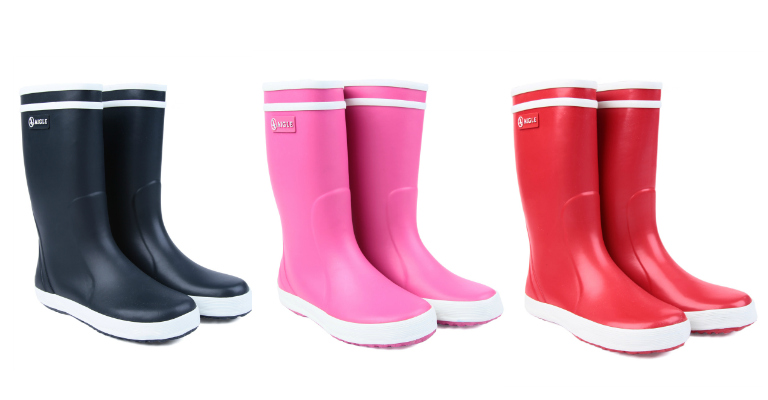 For 40 years, the Lolly Pop wellies have been the ideal choice of rain boot for children to wear in wet weather conditions whilst splashing around and jumping in puddles. Handcrafted from natural rubber in a variety of bright colours, the Lolly Pop wellies have excellent durability and a practical non-slip sole which ensures they stand the test of time. An essential for the typically wet British weather conditions, the Lolly Pop wellies feature two signature white stripes across the top which makes them instantly recognisable as well as a reflective strip on the heel which is perfect for visibility during night time walks and activities.
Today, Country Attire is giving one lucky reader the chance to win a pair of Aigle Lolly Pop wellies as a way to celebrate their 40th anniversary. Correctly answer the question below based on the article above for a chance to win.
This competition is now closed. Thank you for entering, please visit our Editorial homepage for the latest competitions and offers.