Levi's 501:
This year Levi 's celebrates the 144th  anniversary of the birth of their iconic 501 jean. To commemorate this benchmark, here at Country Attire we wanted to bring you a brief history of the brand's signature style, as well as a few interesting facts about this landmark fashion icon, which we are sure you won't know.
As of May 20th 2017, the Levi 501's story now stretches over 144 years: all the way back to the Californian Gold Rush: where despite popular belief, very few miners actually made a profit. However, that didn't stop business savvy inventors like Levi Strauss from travelling across the globe, as he knew that the true gold was still waiting to be discovered: only not in the mines.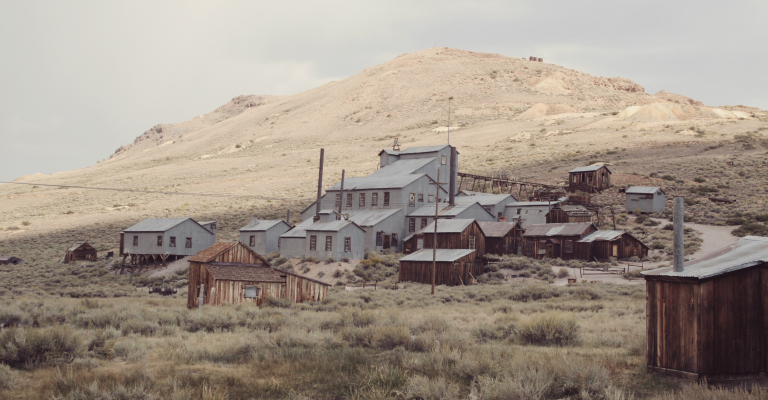 Where it all began:
After originally setting up a general-goods store in 1872, Strauss' goal of supplying the mass influx of would-be miners was put on the backseat, when he witnessed an even larger demand for functioning trousers: which had a sturdy enough quality as to not be damaged or torn during the hard days in the mine.
Enter Jacob Davis: a tailor who had come up with a method of applying copper rivets to denim pants to solve this ongoing problem. Though at first things were going well for Davis, he soon realised he couldn't keep up with the demand for his break out invention: due to the limited supplies in his overpopulated town.
Things weren't looking too good for Davis, until he met Strauss and his well-supplied goods store. The two entered business together and Levi's as we know and love them today was born.
Since then the 501 has undergone many changes, however, what has made this style so enduring, is the fact that to this day Levi's designers still maintain the same core principles: ensuring the quality and function of their key product is kept current and relevant.
6 501 Facts:
In recent years, the historic journey of the 501 has become common knowledge to those within the fashion scene: as its simple story serves as a life lesson on how true style will last forever. So with the aim of better improving the understand of both denim disciples and jean-iuses, today at Country Attire we wanted to finish off with a few fun facts that you may not have known about the iconic Levi 501:
1. Despite the original miners leaving California in 1855, there has since been a resurgence of fortune seekers in the area recently, when in 2016 a pair of Levi's 501 jeans from 1893 were found in an abandoned mine and sold at auction for $46,532 (not bad for a pair that originally sold for $1.25). It seems these new treasure hunters are no longer wearing 501s but looking for them!
2. There's more to Levi's 501 Jeans than meets the eye. Not only have they transformed from generation to generation, but the physical product itself features shrink to fit technology, which means they absorb more moisture in the leg than in the waist; or in other words, the jeans themselves transform to fit the wearer.
3. Though the first pair of women's jeans weren't developed until 1934 (once again, by Levi's), many women had already been borrowing their husband's jean for years before. It was this act of borrowing a partner's 501 jeans which coined the term 'boyfriend jeans'.
4. It's no secret that the 501's design has been tweaked over time, however, one original feature which momentarily disappeared has a fairly amusing story behind it. There was a time when the copper studs found at the crotch of the 501s were removed, and though most people believe this was due to war time rationing, the truth is, this feature was scrapped many years before the war, during times when cowboys found that the heat from their campfires was causing the metal rivets to heat up and become… uncomfortable.
5. 501s have been spotted on many celebrities from Marilyn Monroe and Marlon Brando to Kate Moss and Brad Pitt but, one place you would never expect to see the timeless style would be in a galaxy far, far away. However, not only do a pair of 501s appear in the original Star Wars, but they also feature prominently, disguised with a brown dye and worn by Luke Skywalker for the majority of the first film.
6. The Levi's patch, which is found on the back of every pair of 501s since 1886 , is actually taken from one of the first ever Levi's adverts which depicted 2 horses pulling a pair of 501s at either end with a rope. As a bonus fact: the 2 'X's which can also be found on this patch stands for 'extra strong' or 'double extra heavy' as tribute to the exceptional quality the jeans have always had.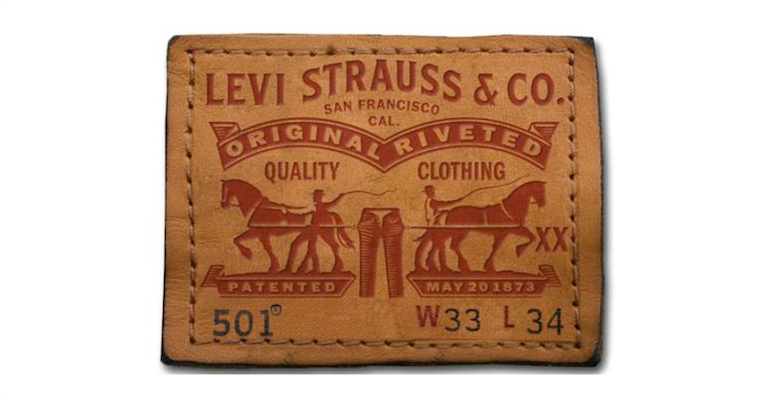 We hope you found out something new about this iconic style today, and if you're now feeling spurred to invest in a pair of 501s, or any other Levi style, make sure to check out the Country Attire Levi's page: where you will find jackets, T-shirts and of course jeans from this historic brand.