When going on holiday it's not hard to remember the things you want to bring, but what about the things you need to bring? It's far too common to reach the airport departure lounge still happy with the things you have packed yet all the while burdened by that sinking feeling that you know you must have left something behind.
That's why today at Country Attire we have put together a short list of our often forgotten holiday essentials, with the hope that  you can learn from our mistakes, so that next time you leave for your own piece of paradise you can leave with peace of mind.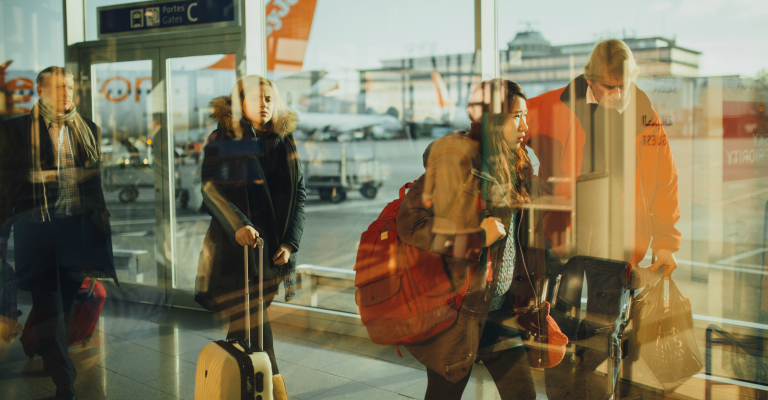 Suitcase Security
When it comes to travel security we believe you can never be too cautious. And though it's far too easy to get lost in all state of the art travel protection available, sometimes it's easy to forget that a simple lock and key will be more than suffice.
That's why we advise always bringing this little under appreciated gizmo when travelling abroad as not only will it stop your bag from receiving any unwanted visitors, but it also can make identifying your suitcase at luggage return just that bit easier and quicker.
An Extra Layer
Look, no one wants to admit it, but there is always the possibility of bad weather when we travel abroad. It's a fact that even the most tropical and exotic of destinations will at some point of the year experience a slight down pour, and unfortunately this applies to the dates that you so carefully planned.
To get round this, we recommend always packing a light wool layer, as it won't take up too much room in the suitcase and though we hope it never has to come out, sometimes it's just good to know that it is there.
A Backup Bag
Though not exactly something we forget, more often than not we don't choose to bring an additional bag with us when we are abroad (with the usual belief that our pockets are more than up for the challenge).
This is a mistake for many reasons though, such as: creating bulged pockets on all of your holiday photos, making yourself more vulnerable to thieves and simply not accounting for the sheer volume of things which you will likely end up taking with you on your travels.
To get around this invest sensibly in a solid bag for your journey and stick to the old saying of 'quality over quantity': as too big of a bag will end up being too much of a hassle (likely ending up lying on the hotel floor the whole time), whilst a well-constructed bag, will not only keep your belongs better secured, but it will also simply look better.
A Fallback Plan
There are few things worse than losing your luggage when arriving on holiday, however, in my opinion misplacing your belongings well into your trip is equally,  if not more distressing: as losing your things later rather than sooner means there is usually a higher chance you will never see it again.
To get around this we always try (when we can remember) to bring an extra more secure wallet. As this allows you to only take out the essentials when you are abroad, and in the case that you do lose your wallet, you will not have lost everything so can carry on enjoying your trip (however, if you do is a different story).