Haven't started watching the new season of Peaky Blinders yet? What have you been doing all this time?! Don't worry, there won't be any spoilers in this article to ruin your viewing experience, we simply want to talk about the statement fashion of this cult TV series. If you are unfamiliar with the series, let's catch up; Peaky Blinders is set in Birmingham, England after the First World War and follows the underground operations of the Peaky Blinders gang, led by the prolific Tommy Shelby and his mob family.
The Peaky Blinders may be notorious gangsters, but you've got to give it to them, they know how to work their signature mob style. With an archetypal look heavily influenced by British military uniforms, the Peaky Blinders look can be achieved through the use of heavy wool oversized coats & blazers, sturdy military leather boots and traditional flat caps. The female characters in the series also showcase the elegant sense of style that was popular in the 1920's, with sophisticated fur shawls, embellished loose dresses and classic leather brogues all showcased throughout.
Elements of the vintage twenties looks embodied on the show can be effortlessly incorporated into modern wardrobes, much to the delight of Peaky Blinders fans everywhere. Heritage tweed and herringbone fabrics, Made in England footwear and military aesthetics are all having their moment in the spotlight within this season's catwalk collections, as well as on the streets. To achieve that Peaky Blinders inspired look, here are the key styles you need to incorporate into your wardrobes.
The Flat Cap
Making its first appearance in the 1500's, the traditional flat cap has become an essential and enduringly popular accessory for men over the decades. Often crafted from high quality British wool, the flat cap has seen a recent resurgence in popularity, largely thanks to Peaky Blinders and its throwback vintage style. Frequently donned by gang leader Tommy Shelby, the flat cap is an essential part of any Peaky Blinders inspired look. With popular handmade styles available from the premium British brand Christys' London, the iconic flat cap can easily be matched with a sharp suit as well as a classic wax jacket and jeans.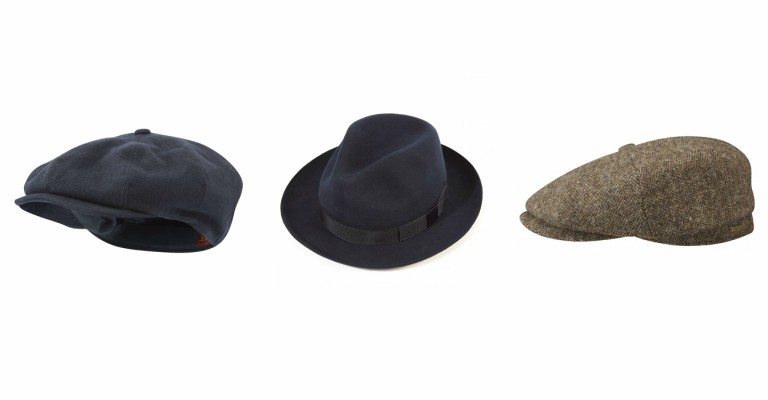 The Wool jacket & Waistcoat
A clear must have of the era, a smart overcoat and waistcoat combo is often portrayed by the Peaky Blinders gang members. Oversized with clean cut lapels, the overcoats are often crafted from heavy wool fabrics, complete with heritage inspired herringbone tweeds and Prince of Wales checks. Perfectly blending the need for both style and function, the outerwear keeps the wearer warm whilst also offering a touch of military style. Mix and match tweed waistcoats with the overcoats to achieve the typical Peaky Blinders look.
The Leather Military Boot
The Peaky Blinders look definitely wouldn't be complete without a pair of hard-wearing leather military boots. The thick rubber soles, durable leather uppers and heavy duty lace-up fastenings of these Military boots were a popular choice within the Peaky Blinders 1920's era due to their high quality constructions that can withstand years of wear.
Classic in design, this style of boot hasn't changed for a number of decades, with many iconic British footwear manufacturers such as Trickers, and Cheaney still making these signature military boots by hand.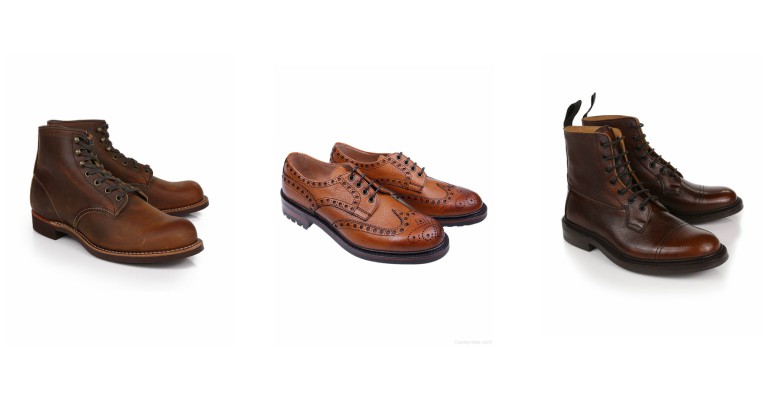 The Faux Fur Scarf & Shawl
The leading ladies of Peaky Blinders definitely knew how to accessorise, whether it be a simple feathered hat or a luxurious fur shawl. Aunt Polly and Ada Shelby are often seen draped in sumptuous layers of fur, showcasing their affluent social status. With plenty of faux fur coats and shawls available, you can recreate the 1920's vintage look with designer brands Helen Moore, Ted Baker and Joules.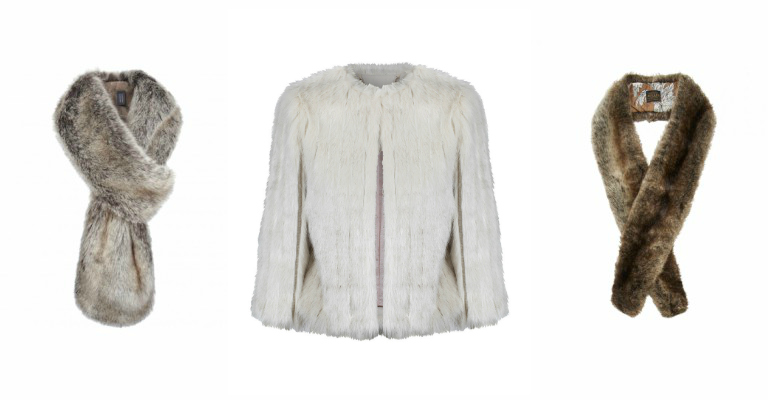 The Wool coat
Many of the wool overcoat styles portrayed by the ladies of Peaky Blinders are still widely available today, thanks to their simplistic silhouette and luxurious handle that has managed to transcend seasonal trends. Expertly tailored using thick wool fabrics, the overcoats were often trimmed with fur lapels for a luxurious touch of opulence, whilst also protecting from the bitter cold. The overcoats worn in Peaky Blinders are often a longer length and finish below the knee, resembling those worn by the men of the time.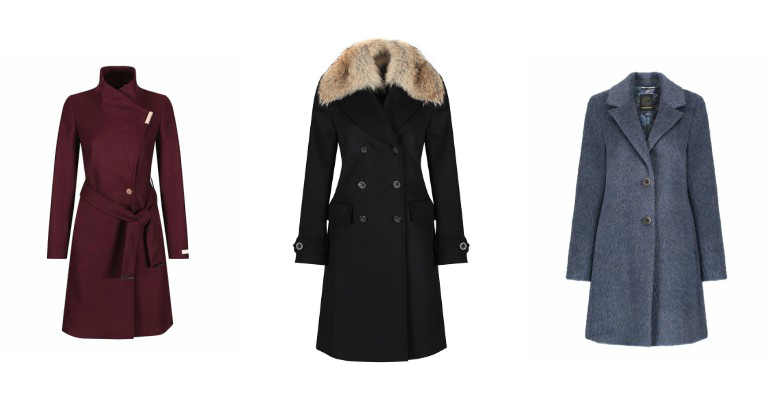 The Evening Dress
Bespoke party dresses were the ultimate status symbol during the 1920's and were often worn throughout the Peaky Blinders series. With vibrant colours and intricate embellishments, these opulent party dresses were both striking and luxurious. British fashion brand, Hope & Ivy emulates vintage trends throughout their collection of dresses, with beautiful embroidery detailing, hand-drawn prints and sparkling embellishments being a staple of their vintage-inspired designs.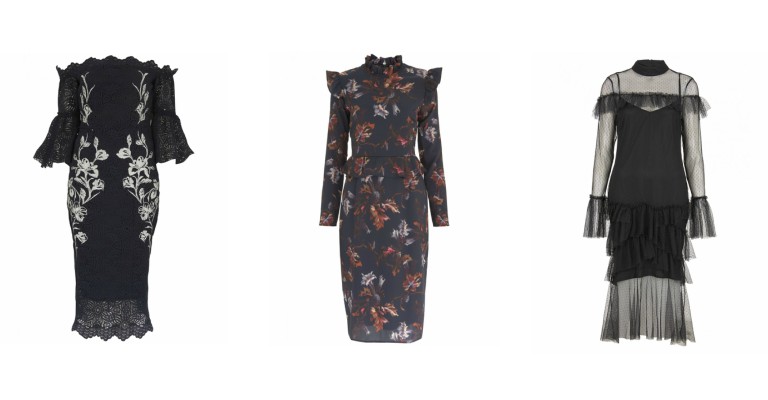 The Leather Shoes
It wasn't just the men of the Peaky Blinders that wore military inspired footwear, the women also wore hard-wearing leather brogues and loafers. Practical and smart, these leather shoes perfectly matched with their high quality wool coats, dresses and furs. These sturdy leather shoes were as much of a stylish statement as they were a highly functional necessity.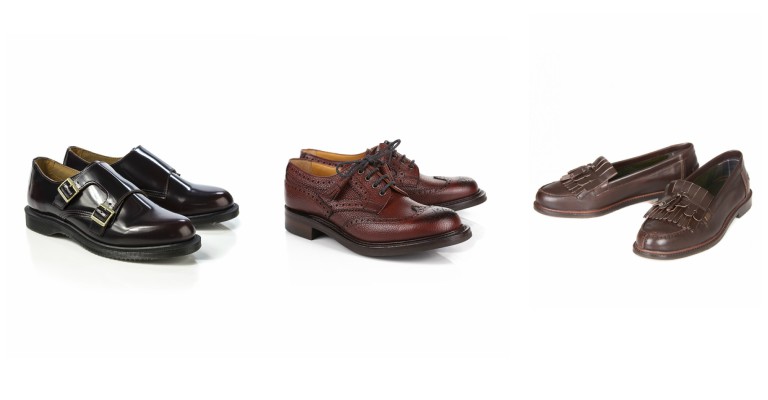 Make sure you take a look at our New Country Trend page where you can get further inspiration for your Peaky Blinders look –