Born in New Haven, Connecticut in 1949, GANT's heritage is forever intertwined with the universities found on the American East Coast. From Ivy League fashion to casual American sportswear, GANT has been a pioneer of preppy style for over 70 years. Taking inspiration from the brand's Ivy League heritage, today we explore how this has influenced the GANT AW20 collection.
The Preppy & Ivy League Trends
Associated with academic excellence and social status, the preppy trend dates back to the early 1900's from the style of the wealthy upper-class in attendance at preparatory schools, these pupils usually then went on to enrol at the prestigious Ivy League universities in America. However, it wasn't until the 1950's following the aftermath of World War II that the Preppy trend really came into the mainstream and forever changed American fashion.
More relaxed in contrast to the pre-war era, the Ivy League look was a way of dressing well without necessarily dressing formally – with button-down shirts, cable knit jumpers, leather penny loafers, chinos and striped rugby shirts all key cornerstones of this quintessential preppy look. The stylish Ivy League subculture became a way of life on the campuses of Yale University, with New Haven soon declared the home of the Ivy League look by LIFE magazine in 1954.
After World War II, American society underwent a period of rapid change, which saw old traditions broken and rules re-interpreted. The media introduced people to a new way of life, with fashion trends and sports becoming increasingly influential. After years of military issue-clothing, this new way of life appealed to a generation of young men, resulting in a demand for apparel that was both comfortable and stylish to keep up with their newfound active lifestyles. The preppy aesthetic seen on campus at Yale soon permeated through into mainstream fashion, with this cool yet sophisticated collegiate style becoming the perfect off-duty look for the booming middle-class.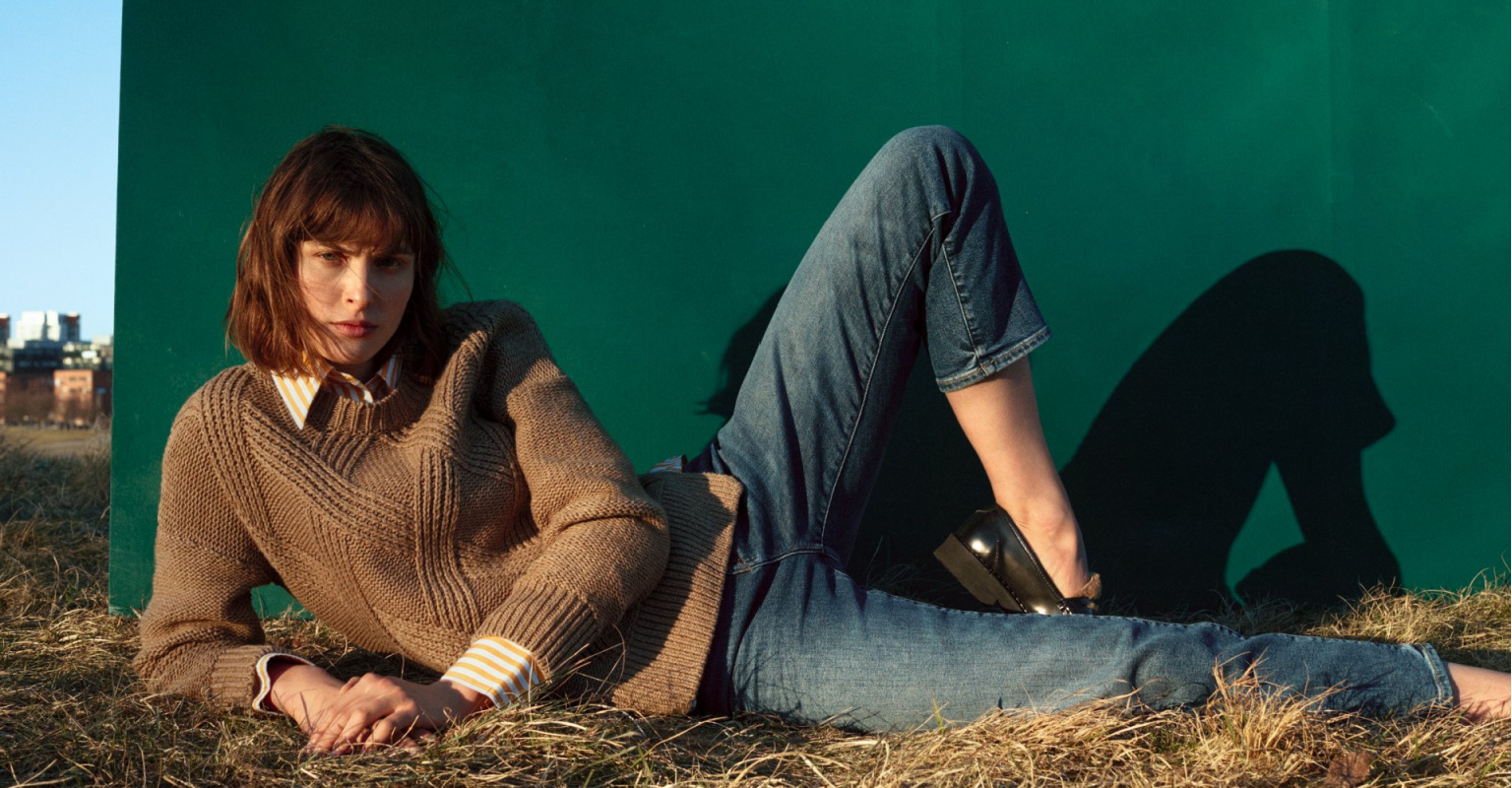 GANT of New Haven
As one of America's clothing manufacturing capitals with many talented garment workers, New Haven was the ideal place to establish a flourishing shirt making business – which is exactly what Bernard Gantmacher did, producing shirts for established brands such as Brooks Brothers. The Ivy League style on campus at nearby Yale caught the attention of his young sons Marty and Elliot, who after studying at the University of Connecticut returned to the family business in the 1940s. They convinced their father to start manufacturing tailored shirts under his own label and in April 1949, GANT of New Haven was born.
GANT shirts have long been associated with quality materials and premium craftsmanship. The classic GANT trademark – a subtle Diamond G acted as a seal of superior quality to their customers. The Diamond G, along with the perfectly designed button-down collar, back button tab and locker hoop elevated these shirts to become an instant fashion classic.
As the new decade unfolded, the Ivy League look became even more distinctive. In response to the growing collegiate trend, GANT developed and crafted tailored shirts in boldly coloured fabrics and unusual patterns to grab the attention of fashion trend-setters wanting to look cool on campus. With the traditional white shirt an often-dominating feature in the men's fashion of the time, this allowed GANT's pioneering range of coloured shirts to step into the spotlight. GANT's risk paid off and sparked a fashion revolution that became known as the Oxford Colour Explosion – to this day these bold shirting styles remain an integral part of the Ivy League look and GANT's preppy collections.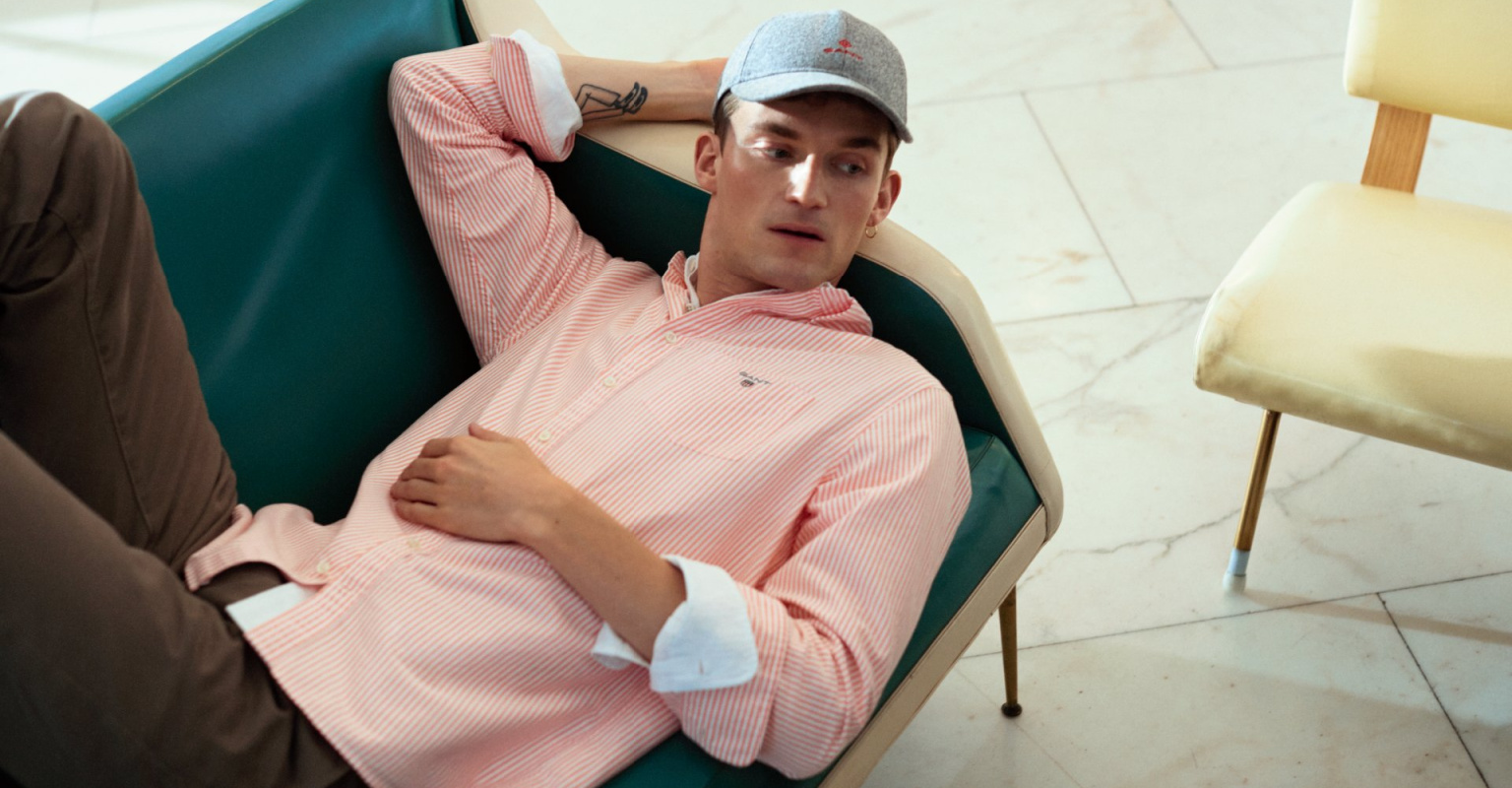 GANT AW20 Collection
Still a timeless fashion trend, the preppy look and the active lifestyles of those on the East Coast have always remained main sources of inspiration for GANT. From colourful autumnal hikes to days sailing on the east coast, GANT has long embraced a love for the great outdoors. For AW20, the brand has explored its archives to find the optimum outdoor styles that offer durability and versatility to handle both modern city life and country pursuits, whilst retaining that signature preppy aesthetic.
Inspired by life in Boston, the AW20 collection is infused with hiker references. The colour palette represents the lush autumnal landscape of America's East Coast, with rich shades of vibrant orange, mustard yellow, emerald greens and dusky pinks complimenting a neutral camel base that is seen throughout the collection. Paying tribute to the brand's heritage, bold seasonal checks also make a striking statement with tartan flannel, herringbone prints and Prince of Wales checks the patterns of choice for AW20. The GANT Diamond G is also referenced throughout the collection, adorning blazers, shirting, sweaters and trousers for a contemporary take on tailored classics; whilst also offering that quintessential GANT stamp of quality.