In today's modern world, more young creatives are taking the leap to turn their hobbies and passion projects into full-time livings in place of more traditional careers. With changing career perspectives and the desire to make a difference in the world, young professionals are turning the love for their passion projects into successful and fulfilling business ventures, transforming individual aspirations into reality.
With a less corporate lens applied to the working day, there is a greater emphasis on versatile, stylish, yet relaxed garments that can keep up with busy working lifestyles whilst also reflecting individuality. To celebrate the launch of the Barbour International Sports Luxe collection, we caught up with digital content creator and model Aminah Ali. Having co-founded the creative agency, Redefining Concepts, we discuss where Aminah finds the inspiration to fuel her passion projects, how she built a platform that brings together a diverse community of young creatives and how her style has evolved.
---
Having been interested in the fashion industry since a teenager, Aminah has always wanted to follow a more creative career path. Co-founding her creative agency, Redefining Concepts, back in 2017 and studying Fashion at the University of the Arts, Aminah has always had the ambition to work for herself and create a business in the fashion industry that celebrates individuality and inclusivity.
"Growing up, it was essential for me to choose a career path that I would absolutely enjoy. I was sure that I had to do something creative. I then went on to study fashion and that was a realisation for me that this is something I definitely want to do. I met so many different people from different walks of life and this industry allows me to be as expressive in my projects. I've always imagined myself starting my own brand/business and working for myself and all those ambitions tied into this career path."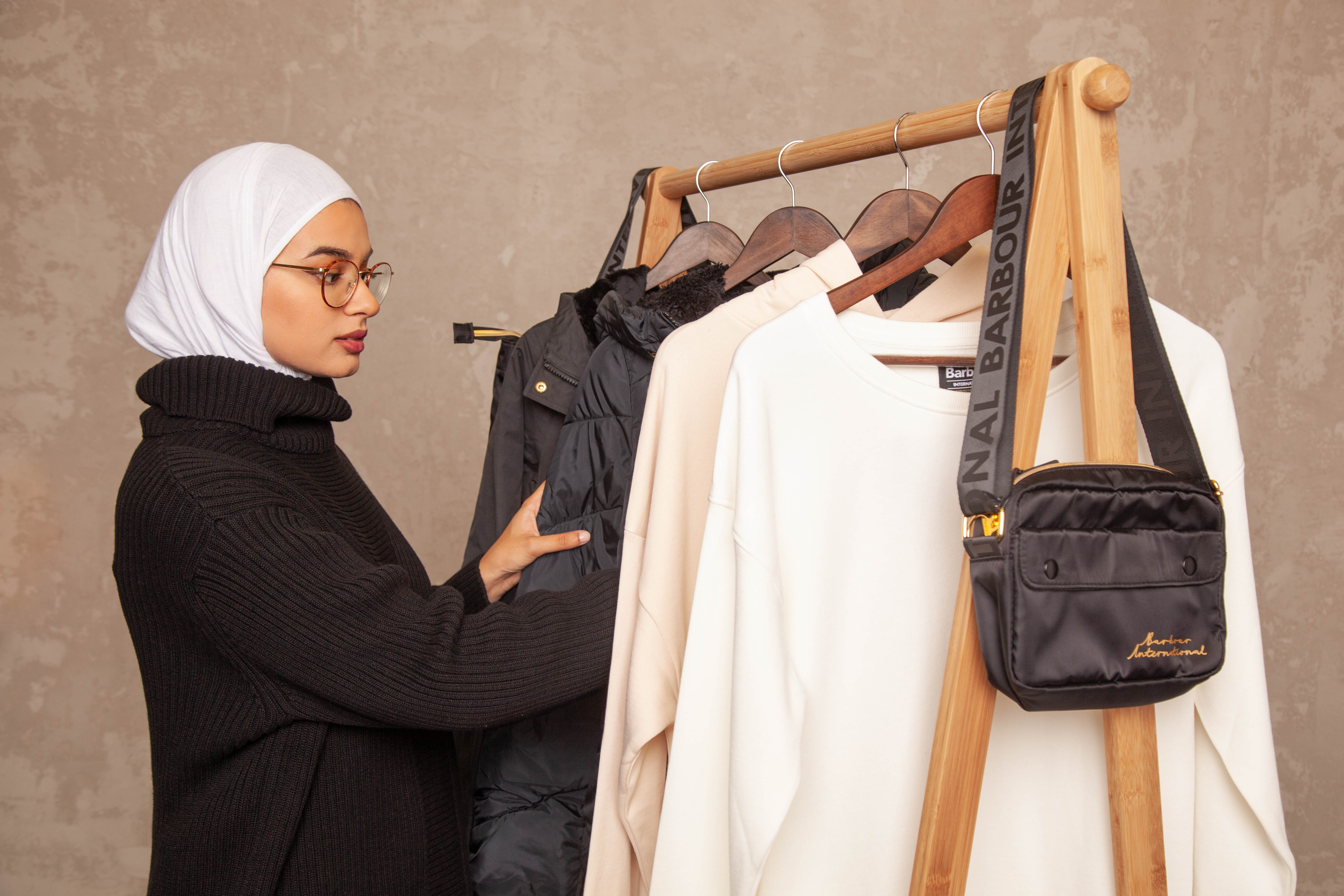 The fashion industry is one of the most influential in the world, and many people, including Aminah, are working hard to break down barriers and ensure it represents a more inclusive culture. Experimenting with fashion, Aminah can visually express her identity and it plays a vital role in her being able to create a social dialogue.
"What drew me into the world of fashion was the ability to be myself and confident in what I do. Being an ethnic minority and Londoner living in a city surrounded by different cultures and innovative flair, this has inspired me to draw closer to fashion. I'm continuously inspired by the diversity, inclusivity and opportunities that come from living in a big city and the growth of the industry, whilst meeting so many different types of people and networking."
Redefining Concepts was created to allow a diverse community of young talented creatives to collaborate on projects together and get the experience they need to break into their respective fields, no matter their backgrounds. Creating this platform to help other young people to break into the industry is something Aminah is very passionate about and fuels her ambitions.
"I think that it is very important because when I was starting in the fashion industry, I never really had any guidance from others to help me. So, I thought, why not start a platform or an agency that also helps other young people, because I never had that for myself. It's been amazing because we've been able to help and give other people the opportunity that they need for their portfolio and to flourish."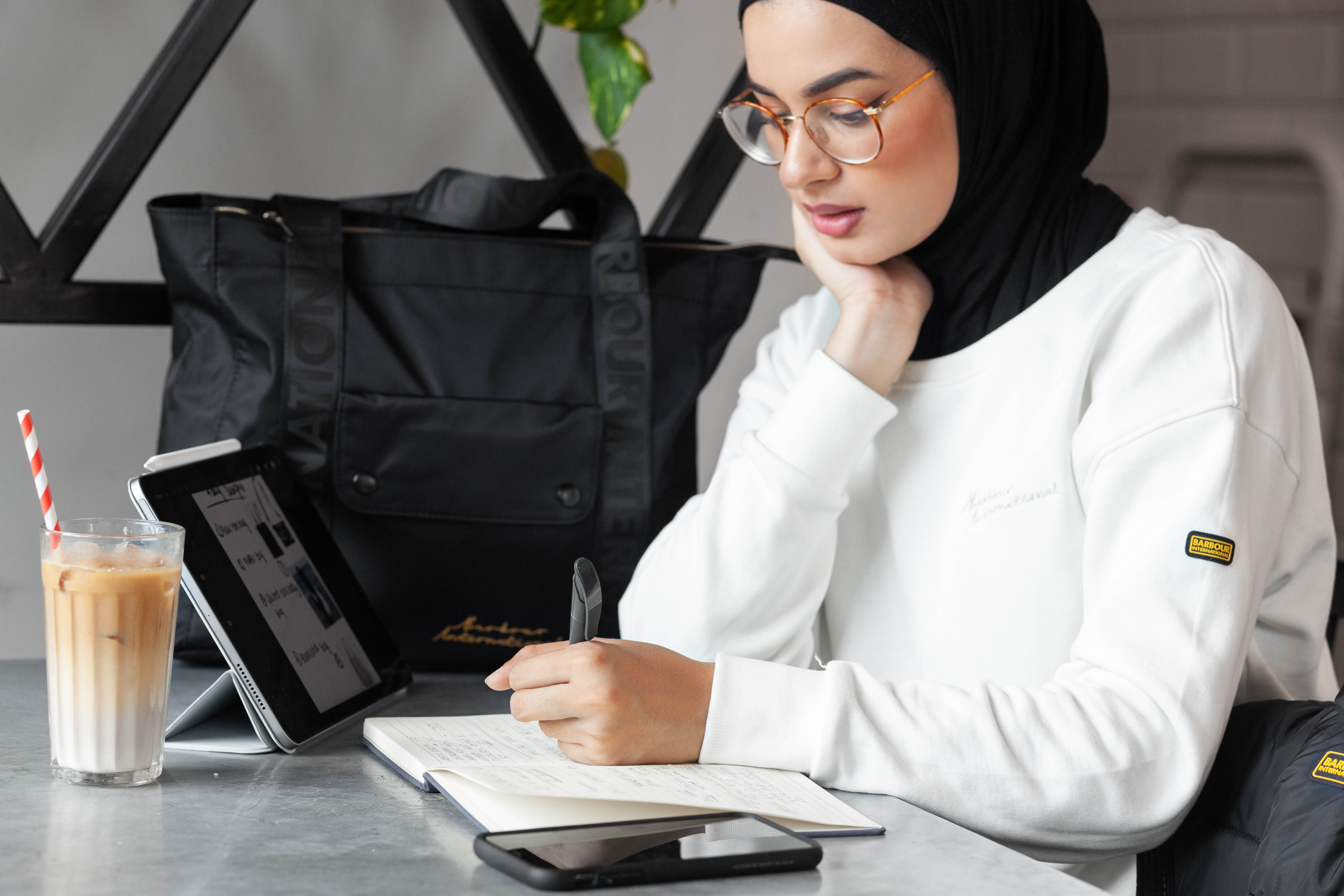 As well as being a trailblazing creative director, Aminah is also a digital content creator and a campaign model for several international fashion brands. With an influential online presence thanks to her many passion projects, Aminah promotes and advocates for diversity and inclusivity within the industry. Taking the leap to become a freelance creative provided Aminah with the opportunities to take on such a variety of projects, with no two days ever being the same.
"Since I've become a freelance creative. My days have become busier but also requires a lot more discipline. I spend a lot of my time travelling through London, meeting different people, working on different fashion campaigns but also spending a lot of time working on my own projects. Since leaving my part-time job I've been able to put in more effort into my own projects, which is what I enjoy."
Aminah's personal style has been perfected to suit her busy schedule and on-the-go lifestyle, from commuting across London to attending client meetings, fashion shoots and sourcing her creative inspiration.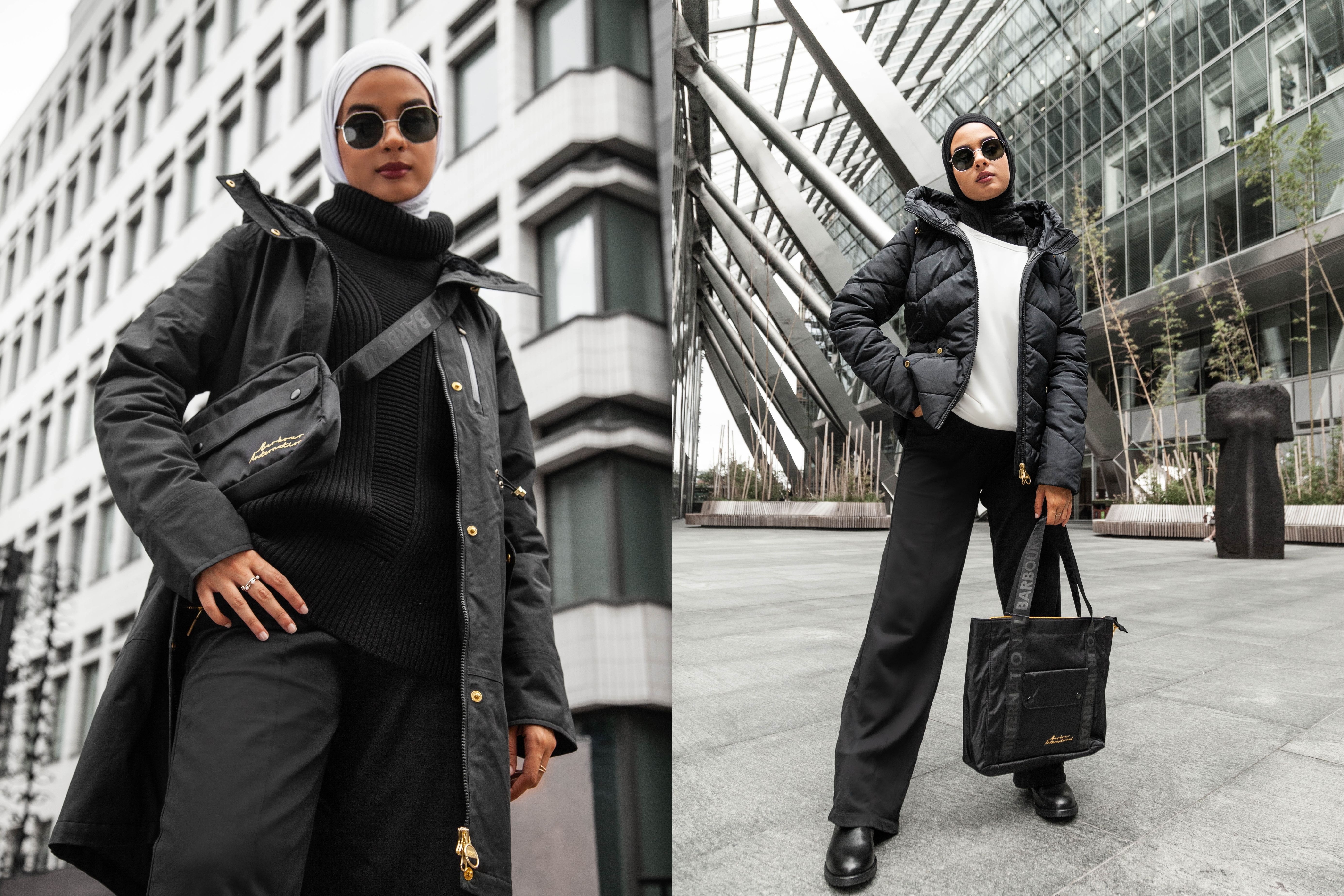 "My style has evolved over the years. It's definitely become more versatile. I think now I'm a little bit chicer and smarter, but also still urban young and edgy. I like how my style is evolving and I'm able to try out more looks."
Designed for today's modern woman, Barbour International's Sport Luxe collection is stylishly casual, relaxed, and easy to wear. With standout quilts and sweatshirts that are ideal for layering in a sleek colour palette of black, moto green and champagne, the Sports Luxe collection is for the confident woman who demands the very best in style and comfort. With luxury detailing and premium finishes, this elevated casual collection offers endless styling opportunities and perfectly complements Aminah's style and busy schedule.
"What I love about the most about the Sports Luxe collection is that it can be used for everyday wear and athletic leisure too, I'm able to piece the garments with different looks. My idea of the perfect flexible style is having these statement pieces and being able to wear them with pretty much anything, these statement pieces make the difference. Barbour International has plenty of statement pieces in its collection, for example, the Chequer Overlayer is a piece that could be styled for any occasion."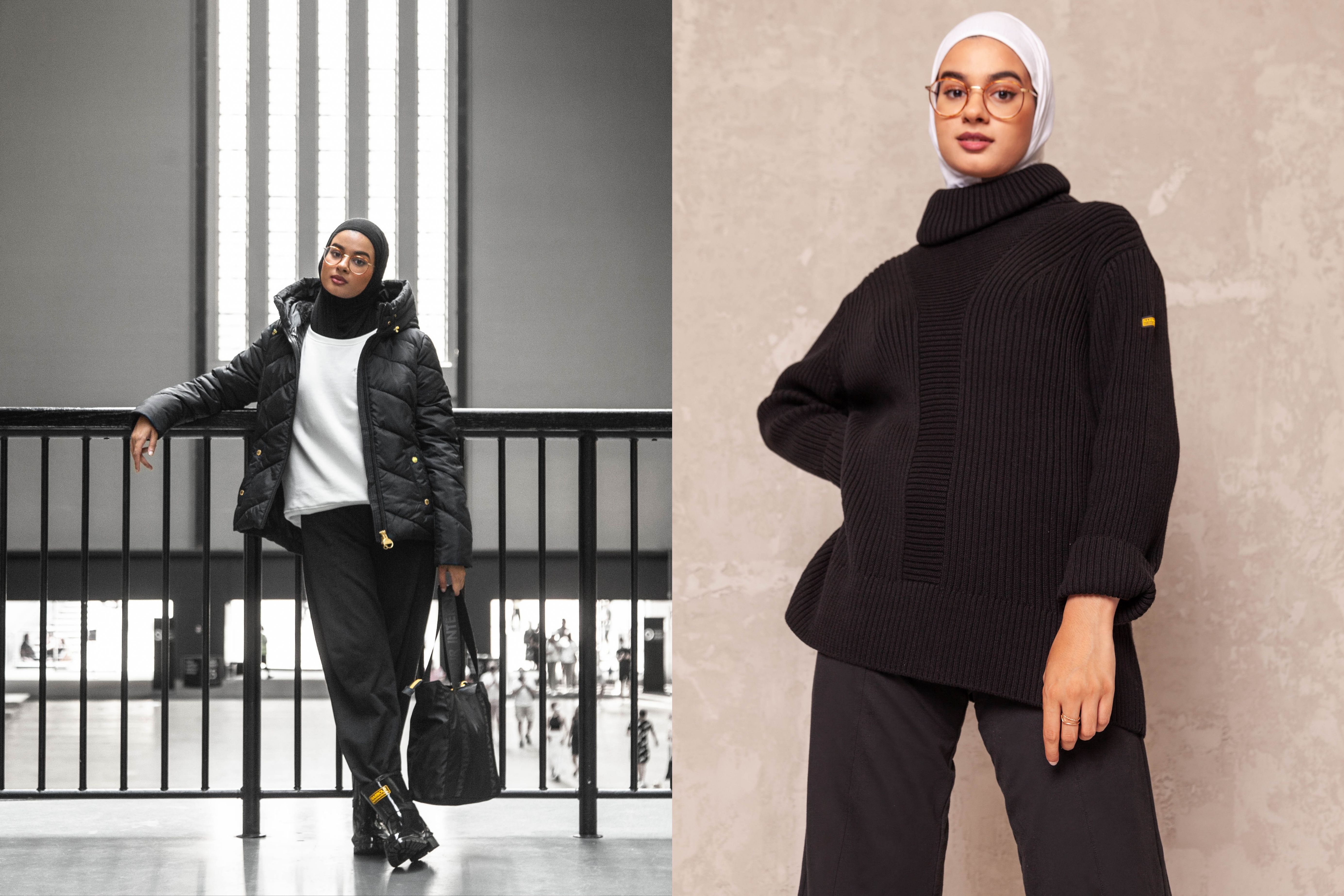 The beauty of a versatile casual collection such as the Sports Luxe range is that it can suit any given situation and can be styled to work with her current wardrobe and personal style. With such a standout sense of style, Aminah has plenty of styling tips to make a look work for you and your lifestyle.