Set in the impressive grounds of the Grade II Listed Blackden Manor Estate, Country Attire is proud to present its' Autumn Winter brand campaign.
---
As we begin transitioning into the colder months, it's time for layers and outerwear to take centre stage. Our Autumn Winter campaign showcases what we do best, practical yet effortlessly stylish investment pieces for all ages and family members. We aim to provide these investment pieces that will not only endure cold wintry conditions but also are made to last and remain a permanent fixture in your autumn winter wardrobe.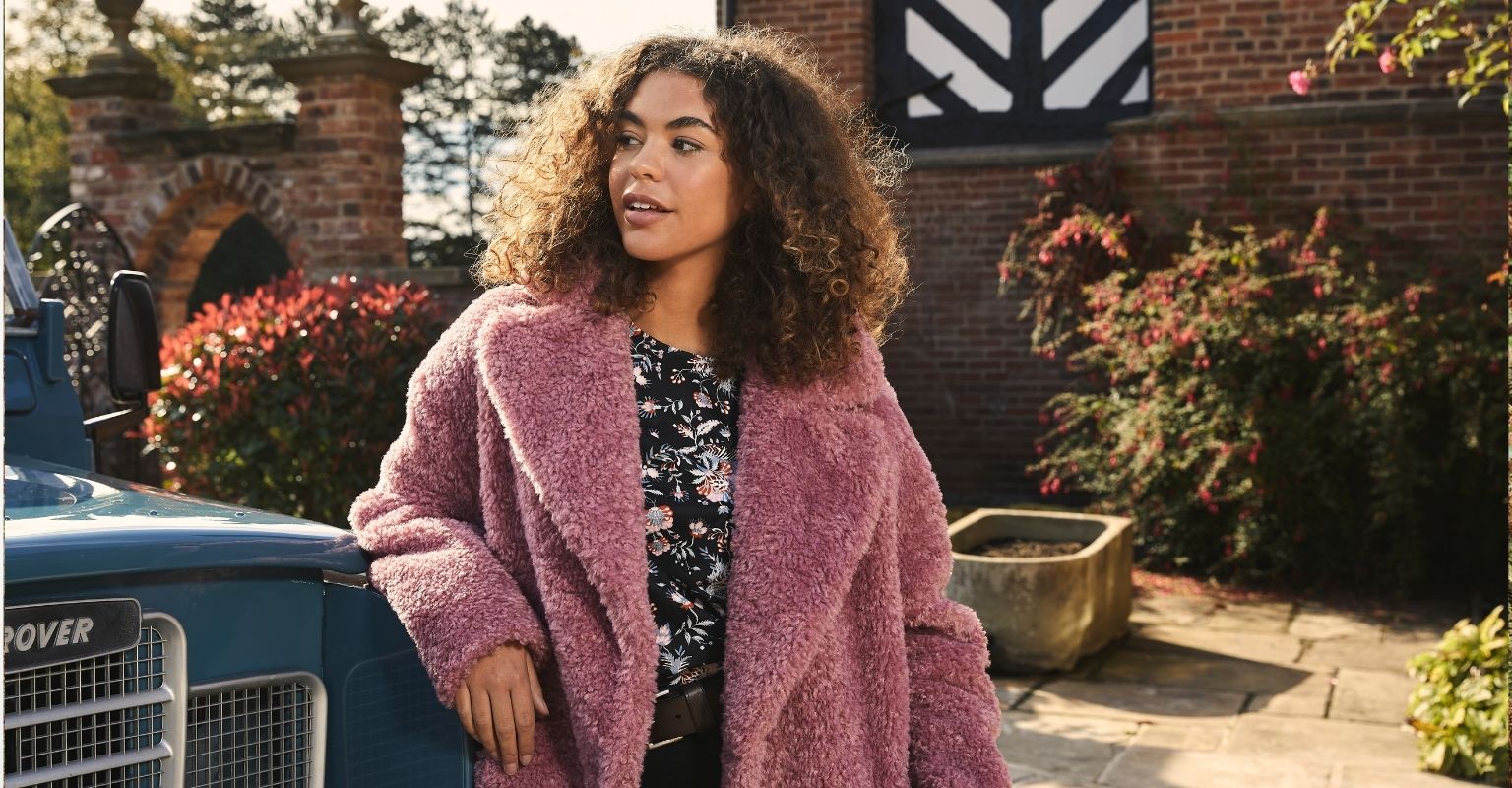 Set in Cheshire, North-West England, the Grade II listed building of Blackden Manor and its surrounding grounds provide the backdrop of our Autumn Winter campaign. With buildings dating back to the Elizabethan era, Blackden Manor boasts exposed timber frames, panelled walls and period portraits juxtaposed by modernist interiors. Set in 28 acres of stunning Cheshire countryside, you can also find picturesque woodlands, ornamental gardens and a lake. You may also spot a classic Series 3 Land Rover in some of our shots!
Quality craftsmanship and premium heritage brands are at the heart of what we offer at Country Attire and what we will champion each season. Impeccably blending British heritage and tradition with contemporary flair, Blackden Manor perfectly reflects the Country Attire way of life and the brands that we love.
Our Autumn Winter campaign follows a family embracing the Great British outdoors and enjoying time spent together, making the most of those special little moments in our lives. From collecting conkers to cosying up by the fireplace together after a long walk, our Autumn Winter campaign radiates the wholesome nature and cosiness of the season. After a year of such uncertainty, this campaign illustrates the importance of family and quality time spent together.
As many of us know, the Great British weather can be predictably unpredictable, especially during the winter months. Our expertly curated collection of premium winter styles featured within the campaign is more than equipped to handle the adverse conditions of the season, come crisp cold mornings, rainstorms, or maybe even some snow.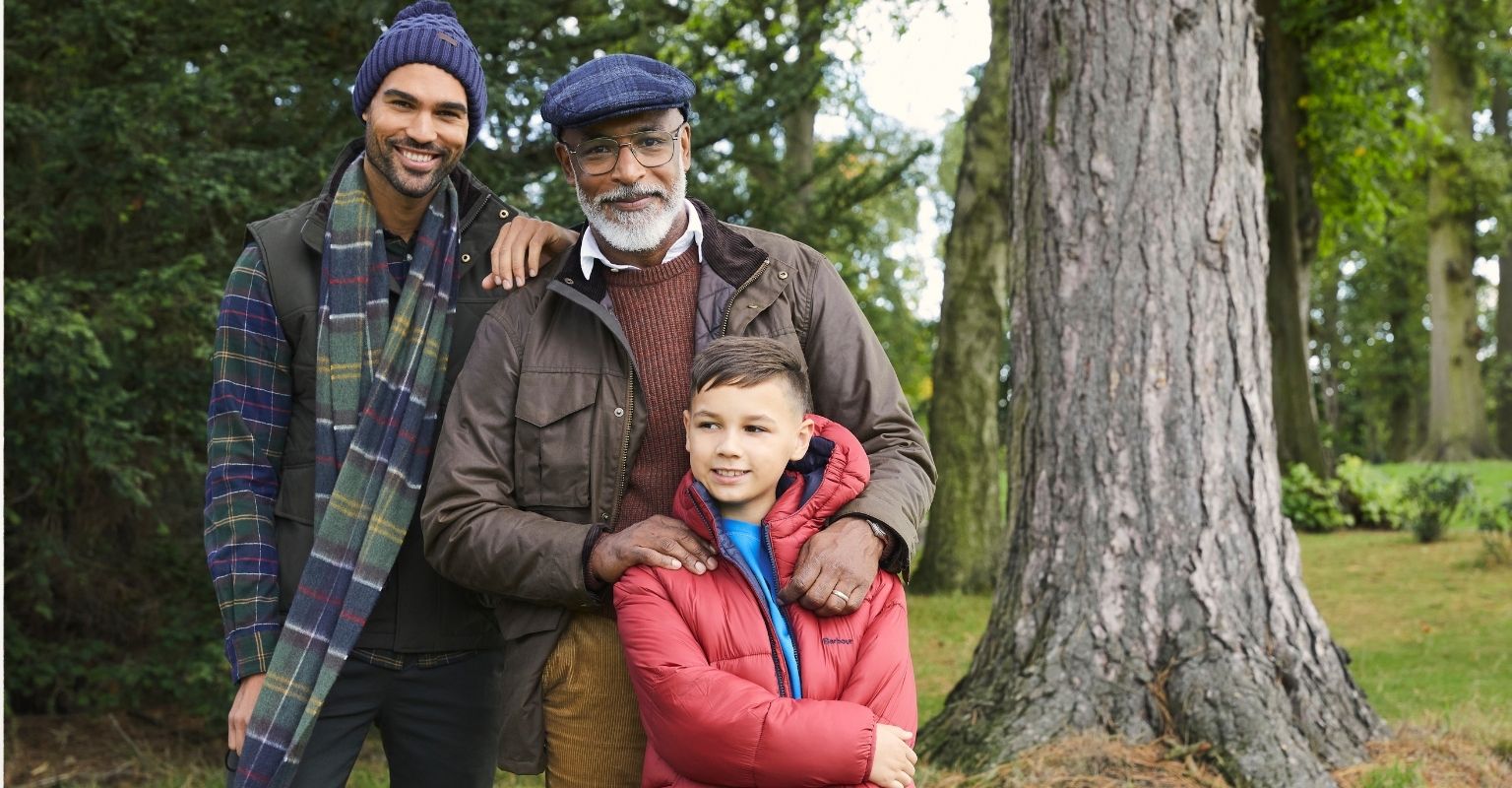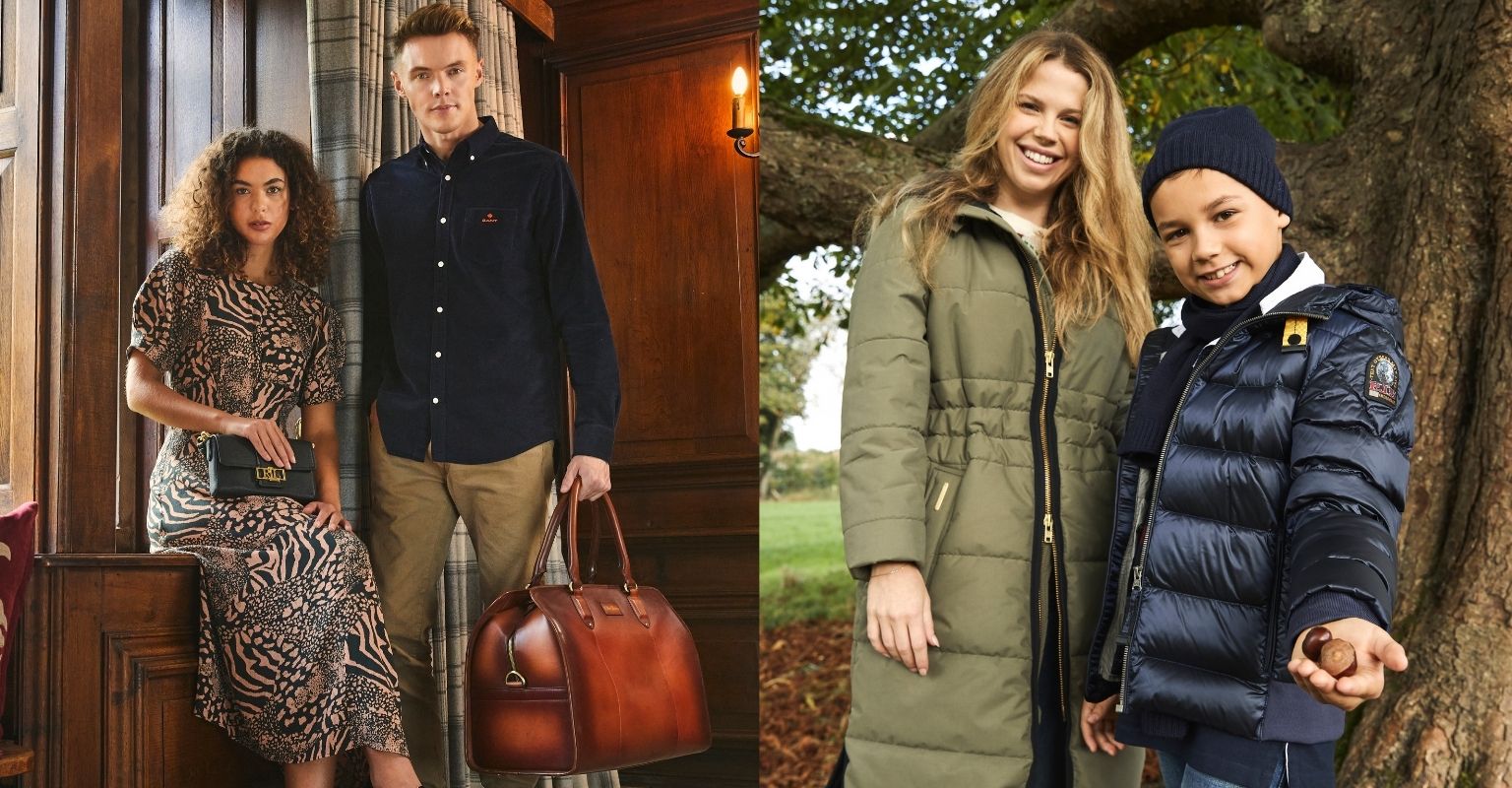 Our premium collection of winter outerwear, mid-layers, and footwear rightfully take centre stage in this campaign. At the heart of Country Attire, our focus is always on finding the best seasonless styles that become permanent fixtures in our customers' wardrobes. Delivering functional yet enduringly stylish garments, our autumn-winter collection is built for everyday life and made to last for many winters to come.
Our collection of investment pieces, from Barbour's classic wax jackets to Belstaff's motorcycle-inspired outerwear, have been loved for decades and even passed down through the generations, demonstrating the expertise and craftsmanship that goes into each garment. We are champions of elevating your signature style, so these pieces are designed to be effortlessly mixed and matched with your existing wardrobe.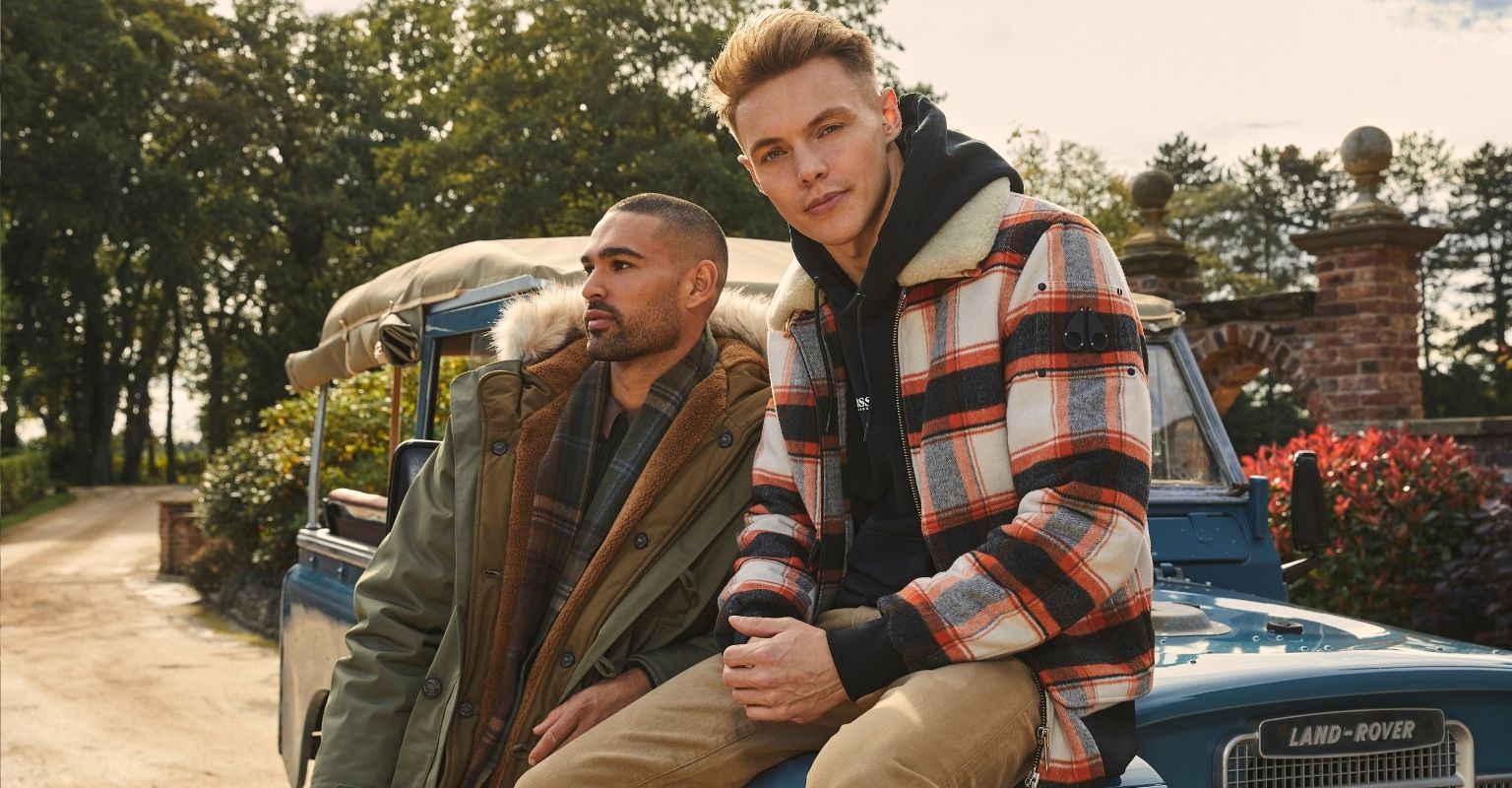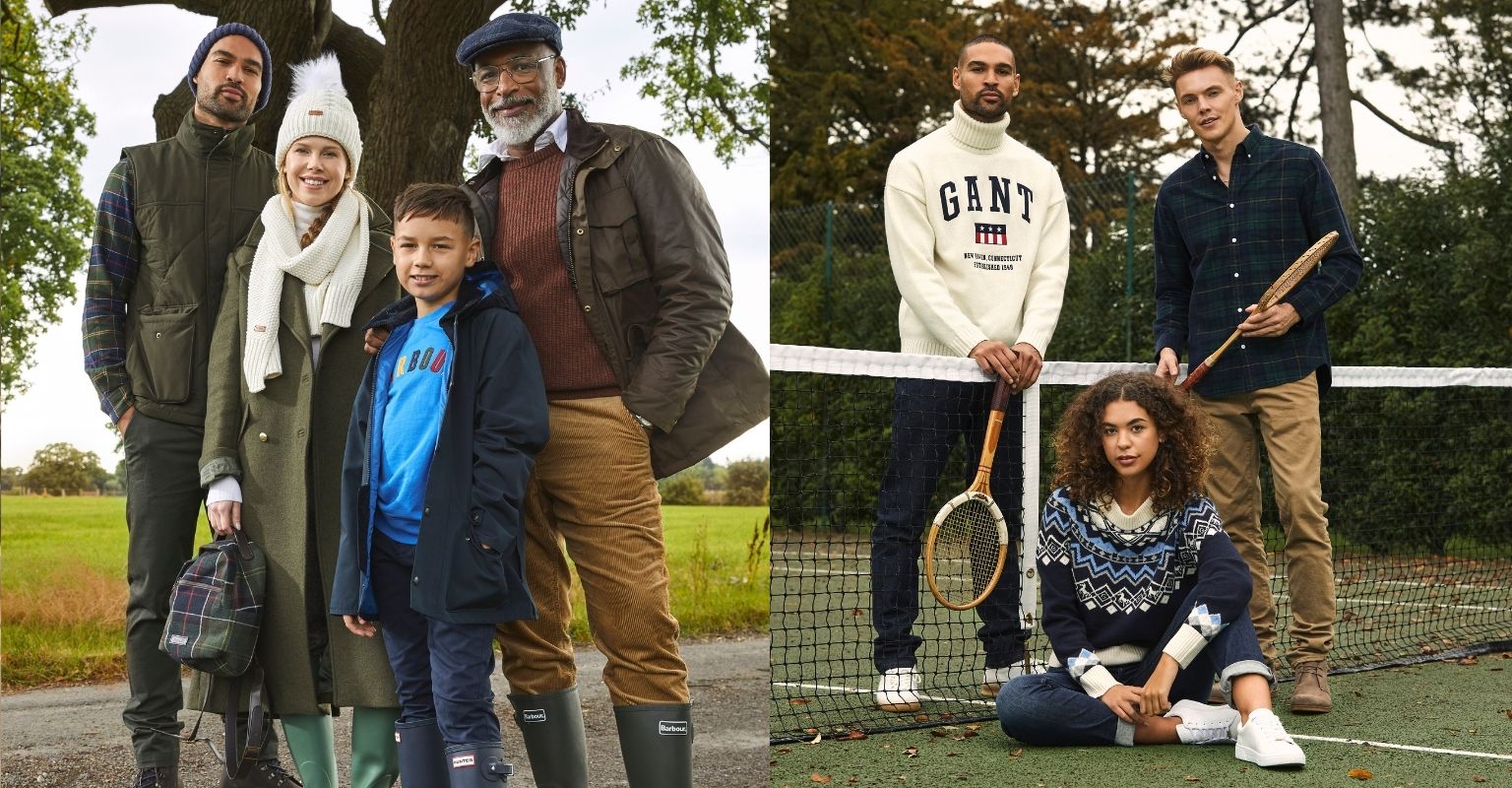 Another cornerstone of the autumn-winter collection is our functional selection of footwear. Whether exploring the countryside or tackling the city, a quality pair of boots is essential to keep warm and comfortable. We are proud to be stockists of some of the most iconic British footwear brands, including Penelope Chilvers, Grenson, Hunter, and Dr Martens. Whatever the conditions underfoot this winter, we want to ensure you and your family feel equipped to take on the day without having to compromise on style.
Winter is all about layering, so this collection wouldn't be complete without some cosy statement knitwear. From classic Polo Ralph Lauren cable knit sweaters to GANT's preppy argyle jumpers and Barbour's colourful Fairisle knits, these pieces are ideal for layering up on cold winter walks or relaxing at home.