A true fashion investment piece, the iconic waxed jacket has a deep-rooted association with the British countryside. For decades, the humble wax jacket has stood the test of time and become the go-to choice for countryside life as well as the city, thanks to its practical yet stylish design.
For those who are unfamiliar, a waxed jacket is one crafted from a cotton fabric that has been saturated with paraffin wax to make it impermeable to rain. The use of waxed cotton was initially down to the ingenuity of Scottish fishermen in the 15th century, who came upon the idea to coat their sails with fish oils to make them more waterproof. Over time, fishermen began waterproofing their garments with linseed oil before moving on to use wax.
Some of the very first waxed jackets were created by the eponymous John Barbour, who had seen the need for weatherproof, durable outerwear for the workers residing in northeast England during the late 19th/ early 20th century. Waxed jackets were quickly adopted by fishermen, farmers, and workers who spent long hours exposed to treacherous conditions outside. Today, wax jackets have become a wardrobe staple for everyday life, not only here in Britain but around the world.
An all-time favourite outerwear style here at Country Attire, we believe everyone should own such an iconic piece of British style so let us persuade you as to why you should invest in a wax jacket.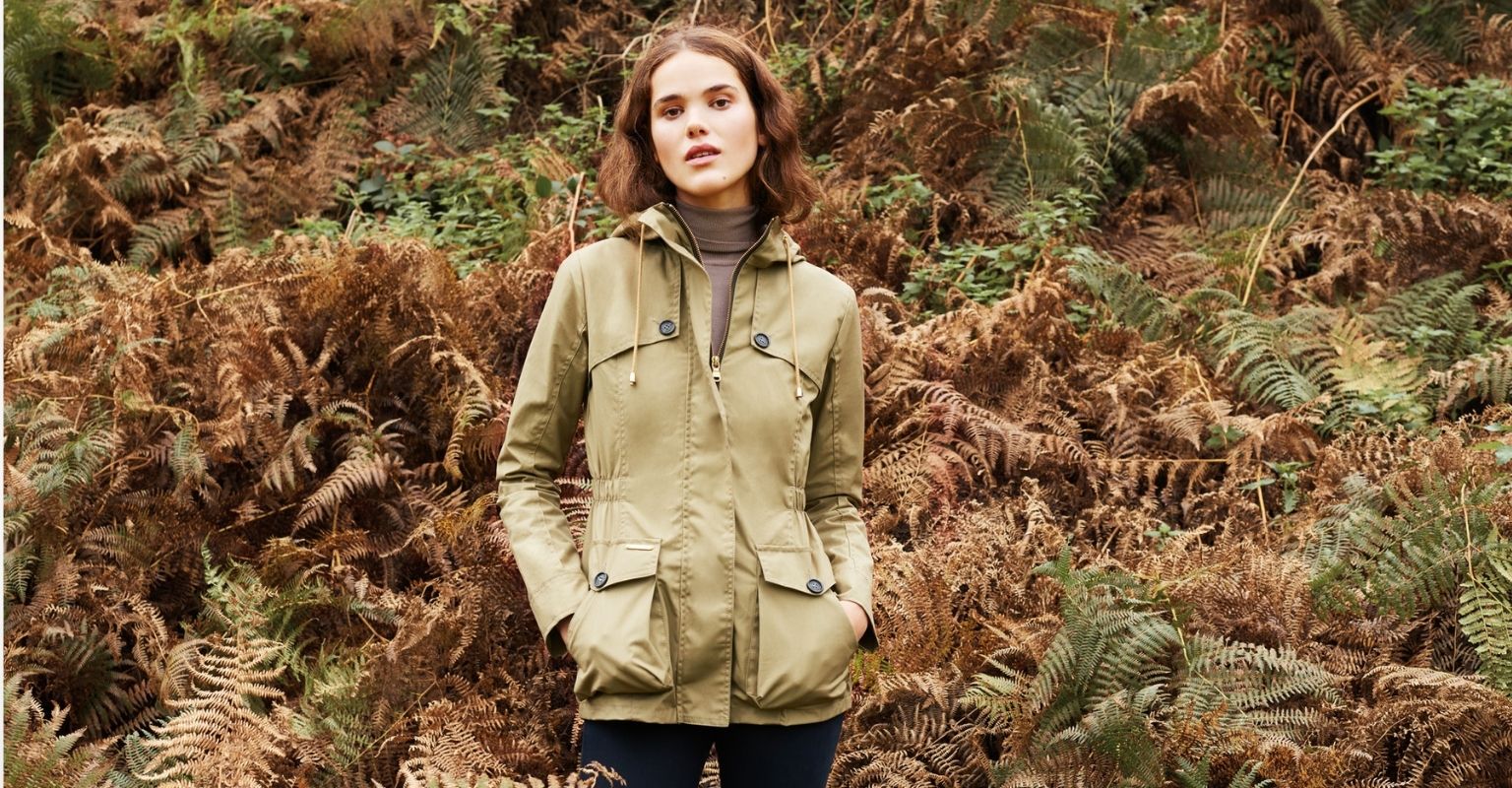 Wax jackets are weatherproof
The purpose of a waxed jacket is to keep the wearer warm and dry, and thanks to their waxed finish they do just that. The waxed cotton exterior can fend off driving rain and provide waterproof protection to the wearer. Compared to other waterproof materials, waxed cotton is also much better at retaining body heat and much more resistant to wind, making wax jackets ideal to wear even in colder weather conditions. Thanks to these weatherproof properties, you do not need to pile on the layers come winter to feel warm and protected from the elements.
Wax jackets are hardwearing
Not only are wax jackets weatherproof, but they are also highly resistant to scratches and abrasion. The great outdoors is the wax jacket's natural environment, so they are more than durable enough to withstand any overgrown thorns and branches that could otherwise inadvertently cause rips and tears. A wax jacket will also be much more resistant to any dirt and mud, so no need to worry about keeping it pristine on your outdoor adventures, as any dirt will easily brush or wipe off without damaging the fabric.
Wax jackets are made to last
The protective wax coating that is resistant to dirt, stains and tears reinforces the longevity of wax jackets. Wax jackets can easily be maintained and repaired where required to extend the life of the garment. By rewaxing the jacket each year to replenish the wax coating, you can be assured the jacket is restored to its former glory and retains all of its weatherproof and durable qualities year after year. You can read more here on How To Rewax Your Jacket. With a rich heritage rooted in functionality at its very core, you can see the quality and expertise that goes into making each wax jacket. The core principles of a wax jacket have rarely changed in over a century, proving it is one of the most timeless and versatile investment pieces you can get today. Wax jackets are truly designed to last a lifetime.
Wax jackets are timeless
With classic lines and functional design details, little has changed over the years when it comes to waxed jackets. Classic wax jacket styles such as the Barbour Bedale wax jacket or the Belstaff Trialmaster wax jacket have been loved by generations and are a permanent staple for both country and city life. Due to their popularity and classic silhouettes, wax jackets can transcend any short-term fashion trends, remaining timelessly stylish and culturally relevant. These enduring designs will never date or go out of fashion, and paired with the durable nature of waxed cotton means these jackets will have a permanent place in your wardrobe, looking good as new five, ten or even twenty years down the line. 
Wax jackets get better with age
The true beauty of a wax jacket is that the waxed outer naturally picks up marks and creases as you wear it. Many people love their older wax jackets the most because these characteristics make the jacket truly unique. The way the colour of the jacket can change over time and the way these markings develop means wax jackets just get better with age. There is a reason there are so many well-loved wax jackets that people can't bear to part ways with these jackets develop a look of their own and become like a reliable old friend who is always there for you.